Mosbey wrote:

Betsy_Boo wrote:All hail the First Amendment!

This is not anywhere near a violation of the 1st amendment…no one, government or otherwise, is telling the publisher what not to print. The publisher is removing some of the deliberately insulting statements, BY CHOICE, as a business decision…they do not want to lose comic book sales…
The "deliberately insulting statement" that is being removed was based on a sign at a Tea Party protest.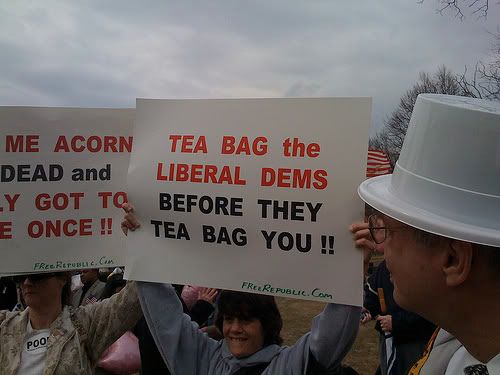 And I believe it is from a protest around February 2009.