Urgh, you guys, I did really bad
I really am just too much of an introvert, awkward, shy, mess of a being
I told Laura K I post a bit about the experience, so here it goes. My husband, daughter, and I drove from Ft Lauderdale area to Ft Myers. I took some photos of Aligator Alley (I-75) for you all, LOL - yes, I am a dork...but I thought some of you out there may want to "see" it since it has been referenced in HSB & Duma Key also. I counted 29 Aligators that I saw in the waterways from Ft Lauderdale to Naples.
We got parked and into the building - it was a little after 12:30 so we were late.
I found the right room and entered. I sat in the very last row, in the very last seat
Part of my quirk...I always pick the worst seatings and such thinking I am doing others a favor...rather than saying "I deserve a better seat and they are available". I did take a picture from my seat, but you can't see him very good.
He was speaking when we entered...we settled and my daughter did well for maybe 10 minutes. Then she remembered she was a two year old, so...well, I was occupied shooting disapproval looks and doing hand gestures to her. Soon after, my husband escorted her out of the room. I could finally pay attention...then we were all clapping b/c he was done. Next to speak was Steve Altman I believe his name was.
When Mr. Altman was finished, it was time for Q & A. A handful of people asked questions....Mr. Hill & Mr. Altman got into a discussion with a hint of raised voices towards each other...nah, forget the hint, their voices were raised...it was about Altman saying there's more to 911 than we know and the monsters are our government...Altman was saying the World Trade Center bldg #7 fell w/out having been hit by a plane and fell with speed that was gravity defying...mumbo jumbo...and Joe spoke up and Mr Altman spoke louder and said something like "Are you speaking as an engineer?" so that woke the white hairs up, LOL.
From what I was able to hear, Joe did GREAT speaking. He was interesting and he has my hubby wanting to read a few of the short stories. I could hear him speaking to the people in front of me in the line to sign books and he was so friendly and personable.
Then time for the book signing. Here's your photos. Please ignore the mess of a being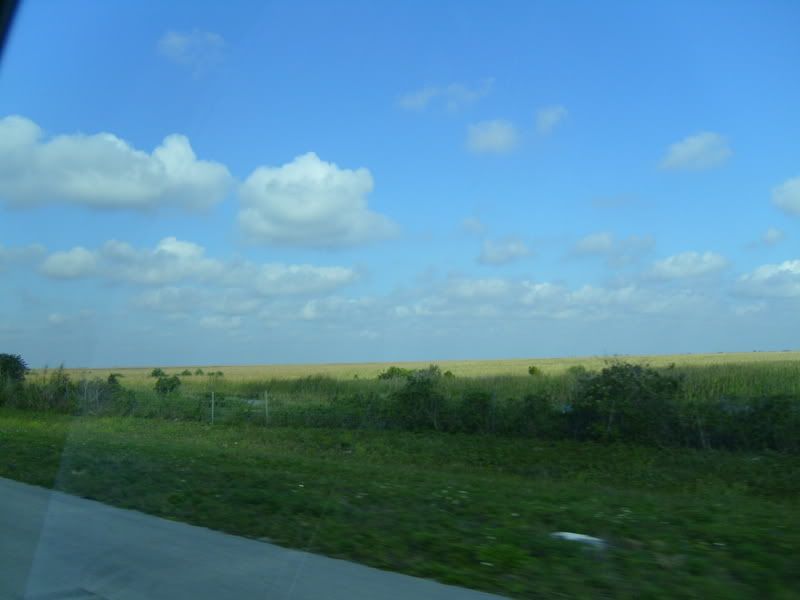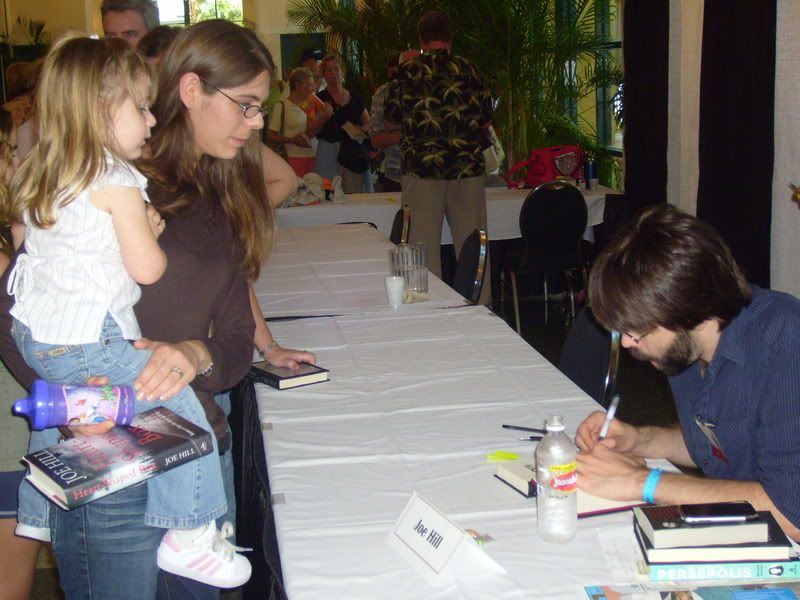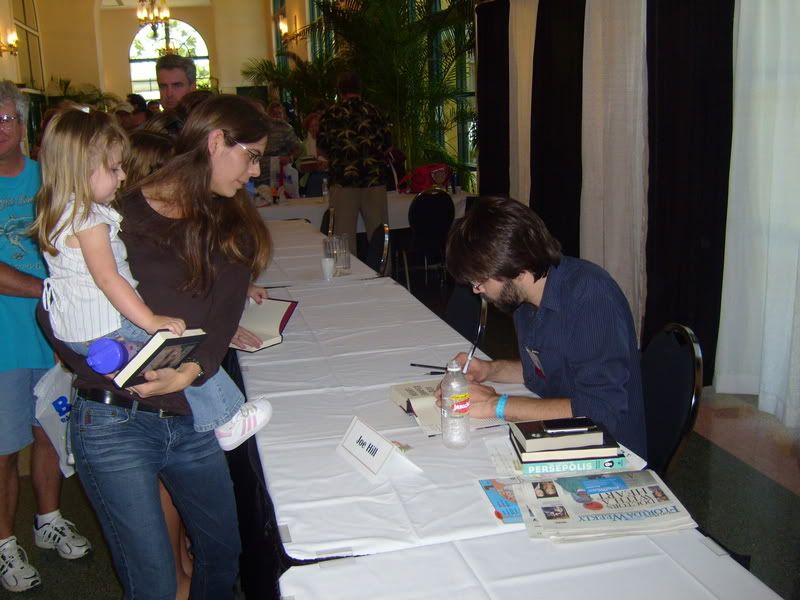 Asked him to sign 20CG for my daughter...for later, of course: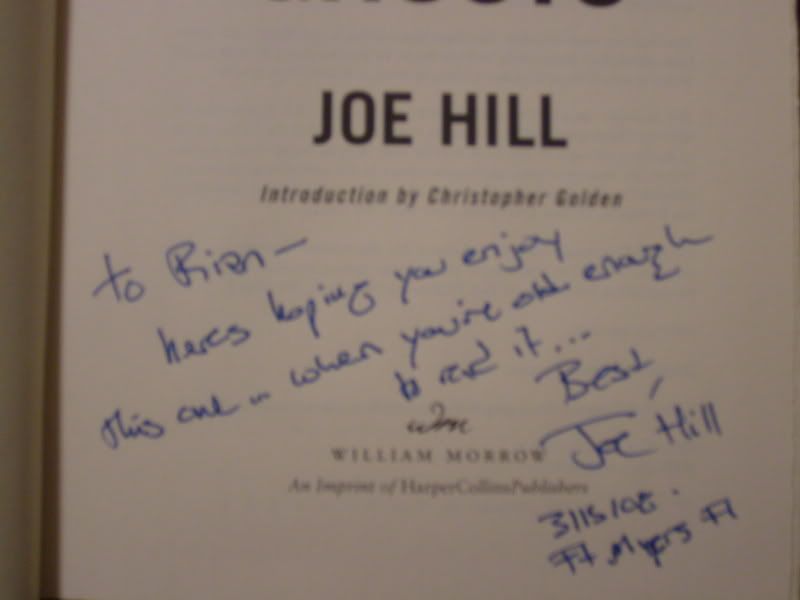 For myself: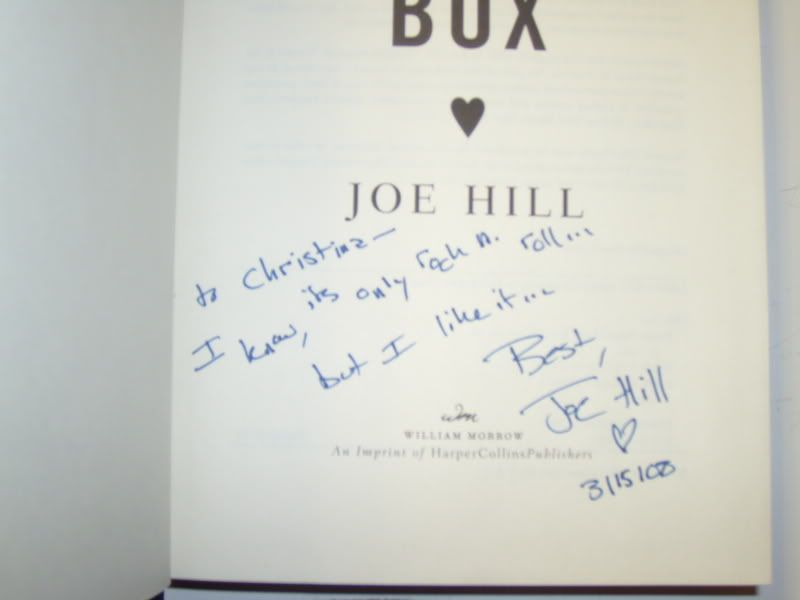 The End